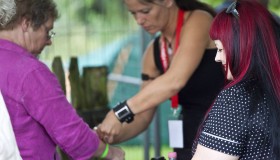 Tickets
Tickets for the Festival 2019 are available here.
Persons who belong to right-wing extremist organisations or the right-wing extremist scene or who propagate extreme right-wing ideas are not welcome and will not be admitted!
Contact details
Questions about the tickets can only be answered by e-mail to tickets@forstrock.de
Please do not make any enquiries via telephone. We are also unable to provide information on the availability of tickets on the phone.
Advance booking
Attention, the festival 2019 is sold out.